Act Now: Up to 50% off and 100% Free Shipping
---
Free Shipping
In Stock
Ships Next Business Day
Guaranteed Fit
Lifetime Warranty
Hassle Free Guarantee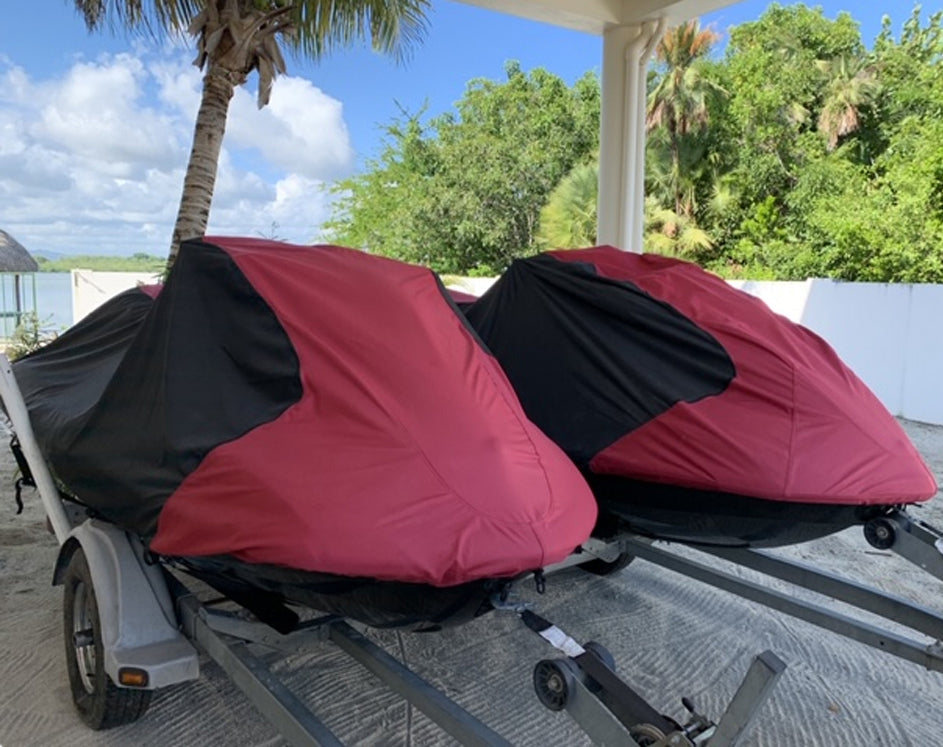 WHY BUY FROM JETSKICOVER.COM?
We guarantee to send the correct item for your . If we make a mistake, we gladly pay return shipping costs.
We are one of the largest and most reputable Covers sites on the internet, with customer feedback to prove it. Check them out here.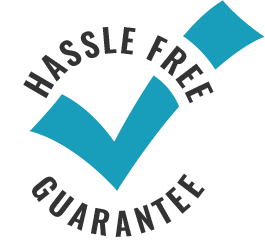 With our HASSLE-FREE GUARANTEE, we offer an unrivaled customer experience.
Free shipping to all of the US and Canada. In most cases, Free shipping takes between 2 and 7 business days.
Call us, use live chat, or email us. We are available for all your cover needs. Phone support available 7am - 4:30pm PST M - F.
Your information is safe! We utilize a secure 128-bit encrypted SSL connection to ensure your information remains safe.
Customized Indoor
Covers - Perfect Fit Guaranteed and Resistant to All Weather
Your vehicle is one of the greatest investments you will ever make, so you need to take care of it. This includes buying the strongest custom cover on the market. If you park in a garage, an indoor cover might be the better option for you, but if your is outside, an outdoor cover is a necessity to protect your vehicle. We offer durable and budget-friendly custom covers that are guaranteed to fit your and protect it from all kinds of damage including animal damage, weather events, rotting, gradual discoloration and fading, and unattractive dings.
Customers can attest to the fit and effectiveness of our custom covers and various accessories. We offer hundreds of covers that are guaranteed to fit your vehicle, which includes storm proof covers that are made up of several protective layers to guard your vehicle against all kinds of weather including rain, snow, sun, and more. There is no doubt UV rays can also damage your , so our covers are made up of an enhanced fiber that protects against them. When you purchase a custom cover from us, you can trust your will be getting sufficient protection.
Product Information
Not only are you looking for a custom indoor or outdoor cover that will protect your from various damages, you also want the cover to last. Our covers are guaranteed to protect against damaging weather events as well as protect your 's paint by blocking harmful UV rays through the use of enhanced fibers.
When you purchase our custom covers, you can rest assured that your is protected regardless what kind of climate you reside in Our covers protect against both sun and water, which will ensure your maintains its color and does not go through the rotting process. We offer custom covers for hundreds of makes and models, and you can choose from dozens of different colors. When you purchase from us, we guarantee you are getting the best protection and perfect fit at a price that won't break the bank.
We 100% guarantee our products come with:
Heavy-duty materials that will last
Indoor and outdoor options
UV ray protection that will protect against sun damage
Resistance against water damage
Various color options
Easy install, including a label that specifies which end is which
An ID tag sewn onto the front so you can identify the right cover
With all of the features above, our covers are made to be snug on your vehicle to prevent outside hazards from damaging it. Buying our long-lasting custom covers ensures your is safe
Our customers also enjoy free shipping - all the time - and an easy 30-day return policy
Note that because some of our covers are custom-made to fit your perfectly, delivery may take three or four weeks.
---
OUR JET SKI COVER OPTIONS
We offer options to meet your needs and to provide the best value for your situation.
#1 Best Seller

Best Indoor




TOP LEVEL PROTECTION




TOP LEVEL PROTECTION




INDOOR DIRT & DUST PROTECTION




EXCEPTIONAL YEAR ROUND PROTECTION

ALLGUARD WEATHERPROOF MAX COVER
(SOLID COLOR)
ALLGUARD WEATHERPROOF MAX COVER
(TWO-TONE COLOR)
ALLGUARD INDOOR BLACK SATIN COVER
ALLGUARD WEATHERPROOF COVER
Material
Ultra Thick Marine Grade Fabric
Ultra Thick Marine Grade Fabric
Ultra Soft Satin Stretch
Polyester
Use
Outdoor/Indoor
Outdoor/Indoor
Indoor
Outdoor/Indoor
Warranty
LIFETIME WARRANTY
LIFETIME WARRANTY
10-Year Warranty
10-Year Warranty
Water

Indoor Only

Snow

Indoor Only

Cover Fit

UV Protection

Indoor Only

Dust Protection

Trailerable

✓

✓

Indoor Only
Lightweight

✓

✓

✓

✓

Breathable

✓

✓

✓

✓

Buckle & Strap System

✓

✓

✓

Double Stitched Seams & Elasticized Hems

✓

✓

✓

✓

Free Storage Bag

✓

($20 Value)

✓

($20 Value)

✓

($20 Value)

✓

($20 Value)
Free Shipping

✓

($15 Value)

✓

($15 Value)

✓

($15 Value)

✓

($15 Value)
---
Limited Lifetime
Warranty
We guarantee that our products are manufactured without any defects, which includes materials used for a years as long as the covers are used by the people who initially purchased them. As long as our covers are used on the Jet Ski(s) they were created/intended for, our customers can trust they are getting superior protection. Of course, every product you buy, especially those for a jet ski - will eventually wear out as time goes on, but we guarantee you are making a great investment because our semi-custom Jet Ski covers are made to last a long time.
We are dedicated to providing the best customer service and making sure you are happy with your purchase. Our team strives to keep all of our customers happy, so we handle any warranty claims with great consideration.
As with warranties on most products, some customers submit outrageous claims, but we promise we do not up our prices because of them. If we determine your claim falls under our warranty protection, we will either prorate the price for a new product or send you a replacement product for free. We aim to keep you as a customer for life and believe that honest customer service and fair dispute resolutions are critical to doing so. Our decision is final and proof of purchase is required when submitting a claim.
Some exclusions to the warranty we provide include:
Wear and tear from severe abrasive conditions
Contact with chemicals such as bleach
accidents
Improper installation
Improper usage
---
Frequently Asked Questions
When will my semi-custom cover arrive?
Depending on your order, it may ship the same day it was ordered. Most covers are shipped the next business day and take between two to five business days to receive. Residents outside of the contiguous U.S. can experience a longer delivery time.
Which cover is the best?
There are three fits of covers. Universal covers normally come in small, medium, and large and do not provide sufficient coverage, therefore, we do not sell them. Semi-custom fit covers are the most commonly sold and are tailored to fit the approximate dimensions of a particular jet ski. These are arguably the best value, as they provide your Jet Ski with a snug (but not exact) fit at a good price. Fully custom fit Jet Ski covers are tailored exactly to your Jet Ski's body and the majority of them come with mirror pockets. These cost more and take longer to ship, but provide the most protection for your Jet Ski.
There are three cover materials to choose from: AllGuard Weatherproof MAX, AllGuard Weatherproof, and AllGuard Indoor Black Satin.
AllGuard Weatherproof MAX covers are of the highest quality and protect against weather more than any other covers because they are made from UV treated PolyShield material, which is highly weather-resistant and will protect the finish of your jet ski. AllGuard Weatherproof MAX covers are superior because they are made with a 600 Denier Fabric, so the covers are strong yet do not weigh as much. AllGuard Weatherproof MAX covers come with a lifetime warranty, come with a no-cost storage bag and adjustable nylon straps, and are trailerable.
AllGuard Weatherproof covers are chemically treated to resist UV rays with dual built-in air vents provide breathability but also blocks bad weather. AllGuard Weatherproof covers come with a 10-year warranty.
AllGuard Indoor Black Satin covers are great for indoor usage because they protect from dust and abrasions. AllGuard Indoor Black Satin covers is our softest cover, providing the best cover fit because of the stretchy satin material. AllGuard Indoor Black Satin covers come with a 10-year warranty.
AllGuard Weatherproof MAX covers win the award for the best cover, as they are highly durable and protective while also not weighing a lot like some of their competitors. Preventing rust and other deterioration such as mildew is critical for the preservation of your Jet Ski's shine, so when you buy a AllGuard Weatherproof MAX cover, we guarantee you are getting the superior semi-custom Jet Ski cover.
Can I clean my cover?
Yes. Your semi-custom cover can be placed in a washing machine without an agitator using the delicate cycle. Extra large covers will require a front-loading commercial washer. Use mild detergent like Woolite or similar when washing your cover by hand or in a machine washer. The best setting is warm water on a gentle cycle. Do NOT use fabric softener. After the cycle is complete, do two rinse (water only) cycles before letting it air dry.
If your cover is dusty you can either shake it off or use some fabric to "beat' out the dust.
If you want to hand wash your cover, first spray it down with a hose. Next, get a large bucket with mild soap and cold water and soak a gentle cloth in it. Wipe both sides of the cover thoroughly but gently with the soapy cloth. Rinse the cover with the hose a couple more times and hang it out to air dry.
Can covers damage your paint?
This is another tricky question, because a 's "paint" does not just mean its color. There are four types of paint coats that are utilized including matte, metallic, solid, and pearlescent.
Unless specially ordered, are typically made with basic paint that come in white, red, blue, or black. There is one layer of paint and then a protective lacquer to protect the Jet Ski from dings and other damage. Solid paint is cheap and blemishes can normally be fixed with a touch up, however, the color will wear out and fade over time.
Metallic paints have powdered metals added in that make the shiny and hide small blemishes, but repairs are harder because the color needs to be matched precisely.
Pearlescent paint has ceramic crystals mixed in instead of powdered metals. This creates a beautiful sparkle effect in different lightings, but it also comes at a cost. Several coats of paint are needed instead of just one, so consumers who own Jet Ski with pearlescent paint really want to protect them.
Although rare, some makes and models come with matte paint. PVC or epoxy is used to shield from shine and make the appear "silky". s with matte paints looks very unique but matte paints are the most expensive type and are also extremely pricey to repair.
Overall, selecting the proper cover for your needs will not cause paint damage and will further protect your from paint damage.
---
Testimonials
JetSkiCover.com has earned a solid reputation of providing high-quality covers worldwide. Everyone claims to be the best, but our reviews back us up. We have an extensive collection of superior reviews written by our honest, paying customers.
Don't take our word for it. Just visit our Reviews page to read through the thousands of reports from happy customers. We hope you will become one today.
---
Covers
Van Covers
Truck Covers
SUV Covers